Management
BOB KUNZE-CONCEWITZ  - Chief Executive Officer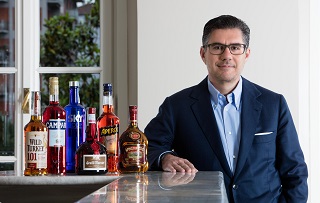 Bob Kunze-Concewitz, an Austrian citizen, was born in Istanbul (Turkey) in 1967. After graduating from Hamilton College (USA), he earned an MBA from the Manchester Business School. Bob joined Procter & Gamble as FP&A analyst, position that he covered for two years.
He then continued his career in the marketing department occupying various positions of increasing responsibility within an international realm. 
Following numerous assignments in strategic planning and business ownership he became Group Marketing Director in the Global Prestige Products division. He joined Campari Group as Group Marketing Director in October 2005 developing and implementing new marketing strategies for the Group's international brands.
In May 2007, he was appointed Group Chief Executive Officer.