Raise a Negroni in your bars: Campari & Imbibe toast to charity for the 9th year running with Negroni Week 2021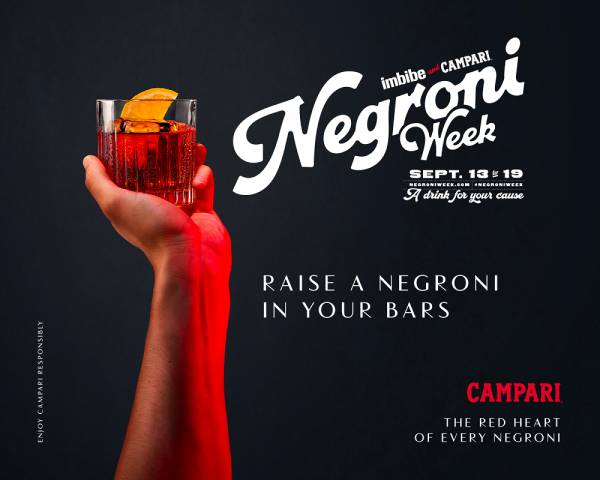 August, 23rd 2021 - Campari, Italy's iconic red Aperitivo and Imbibe Magazine continue to partner together for the 9th year to lead the charge on Negroni Week, an international charity initiative that celebrates more than 100 years of the Negroni Cocktail, an iconic mix of Campari, gin and sweet red vermouth. Over the course of seven days, thousands of bartenders, venues and consumers will celebrate three spectacular ingredients, with Campari at the heart, over one shared charitable goal. Over the course of 9 years, Negroni Week has raised over $3 million dollars in more than 70 countries, from the four corners of the world, for a variety of charitable causes.
WHAT IS NEGRONI WEEK
With Negroni Week, Campari and Imbibe put the power of fundraising in the hands of bars, restaurants, and retailers. This year, you're invited to celebrate the return of the hospitality venues we've missed so much, whilst giving back to important charitable causes and raising a Negroni with friends.

Campari stands for Red Passion, the urge inside us that is impossible to ignore. As the very embodiment of this ethos, Campari believes that bartenders are masters of creativity and artistry, exuding Red Passion in their every creation. Leading the charge to create momentum around the upcoming activities, Campari is collaborating with 7 of the world's best bartenders to create unique Negroni Cocktail Twists, one for each day that will bring to life their Red Passion in a drink, inspiring bartenders to create their own.
These passionate creators, Erik Lorincz (UK), Fabio La Pietra (Brazil), Giacomo Giannotti (Spain), Luke Whearty (Australia), Bannie Kang (Taiwan), Tiffanie Barriere (U.S) and Tommaso Cecca (Italy) will all be devising these new and innovative creations able to be replicated and experienced across the globe.
Served throughout the week, these unique Negroni twists, echoing their Red Passions in a unique cocktail, will be on bar menus as well as being served up at number of unique events, including guest bartender sessions where some of the world's best bartenders will meet and collaborate, sharing their Red Passion inspiration and creations to delight consumers.
Marco Cavagnera, Global Channel and Customer Marketing Senior Director, comments: "We're thrilled to be back full swing for Negroni Week this year, giving bartenders a chance to showcase their Red Passion in one of the world's most iconic cocktails, providing Campari and Negroni lovers around the world with unique experiences, all for a worthy cause. Together with Imbibe, we invite everyone to join us in celebrating, toasting to charity with a Negroni in hand."
CAMPARI, THE RED HEART OF EVERY NEGRONI
In the official Negroni recipe listed in the IBA (International Bartender Association) Official Drink List, Campari is the first brand ever to be called out as an ingredient, truly making it the red heart of every Negroni. The iconic cocktail is listed for the 7th year in a row as the #2 Best-selling Classic Cocktail worldwide* according to Drinks International.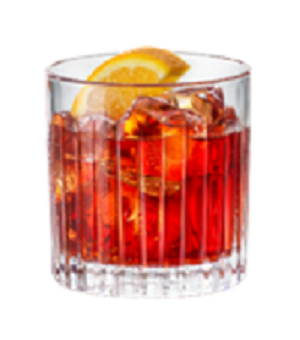 Recipe ingredients:
3 cl. Campari
3 cl. Sweet Red Vermouth (Campari recommends 1757 Vermouth di Torino)
3 cl. Gin (Campari recommends BULLDOG Gin)
Recipe instructions:
Pour all ingredients directly into a low tumbler filled with ice
Stir gently
Garnish with an orange slice
Karen Foley, Publisher of Imbibe, said: "We're so excited to be celebrating the 9th year of Negroni Week with our trusted partners at Campari. From bartenders to enthusiasts, we're thrilled to see everyone join forces once again to raise money for important causes in the places they love the most-bars and restaurants."
For more information about what's happening during Negroni Week 2021 visit http://www.negroniweek.com and follow #NegroniWeek #Negroni #Campari #Imbibe @Campariofficial.
*https://drinksint.com/news/fullstory.php/aid/9319/The_World_92s_Best-Selling_Classic_Cocktails_2021.html